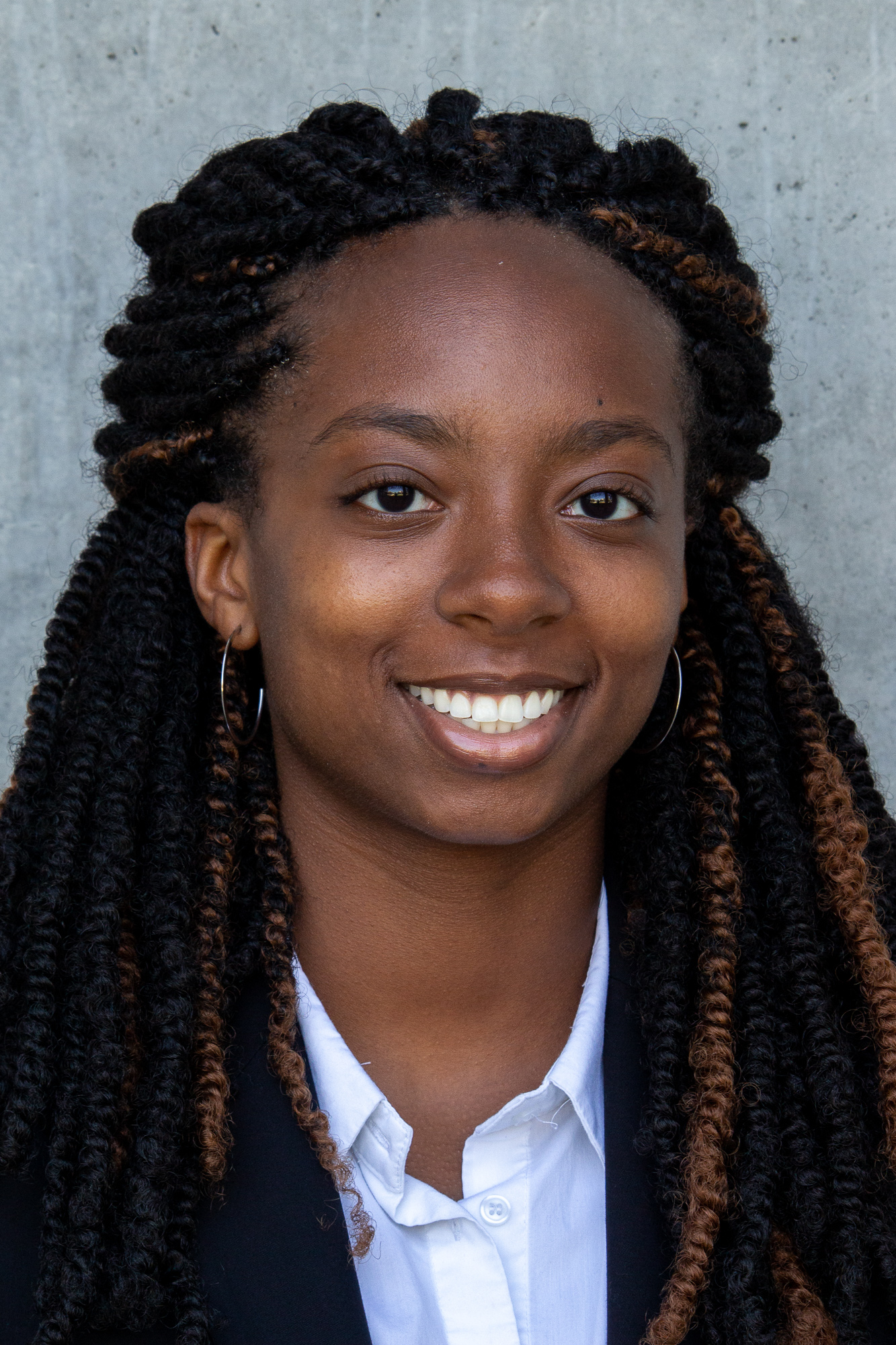 Sydney D. Williams
Rotation Student (PhD)
Rm 1047A UCSF
513 Parnassus Ave
San Francisco, CA 94143
Box 0534 HSW

Keywords
microbiology, toxicology,clinical,biology
Greetings everyone! I am from Charlotte, North Carolina and am the oldest of three. After high school I attended Hampton University on a full-ride scholarship, where I got my Bachelor's degree in Biology with a concentration in premedical studies. In that time I took part in several research projects ranging from microbiology to toxicology.

In 2018, I worked with Dr. Berns of UCI's Beckman Laser Institute to study phagocytic activity in microglia. In 2019, I worked with Dr. Brenner of UCI's Beckman Laser Institute on the use of cobinamide's color change properties as a cyanide poisoning detector. In that year I also worked with Dr. Sharma of Hampton University's Microbiology department to characterize the pigment created by Cyclobacterium marinum. In 2020, I continued my microbiology work with Dr. Murphy and NSURP to study the genetic regulation of Shigella's virulence. Alongside that project, I joined a cohort, as part of Hampton's Governmental Relations team, that pushed health equity and advanced cancer studies in African American communities.

I graduated summa cum laude with departmental honors and an admission into UCSF's Pharmaceutical Sciences and Pharmacogenomics (PSPG) PhD program. In the future, I aspire to conduct clinical/translational research in a pharmaceutical or biotech industry. I also want to mentor and serve underprivileged communities in the area. I love food, music, working out, movies, and sports (in that order). However, since moving to SF I've taken more time to just explore!