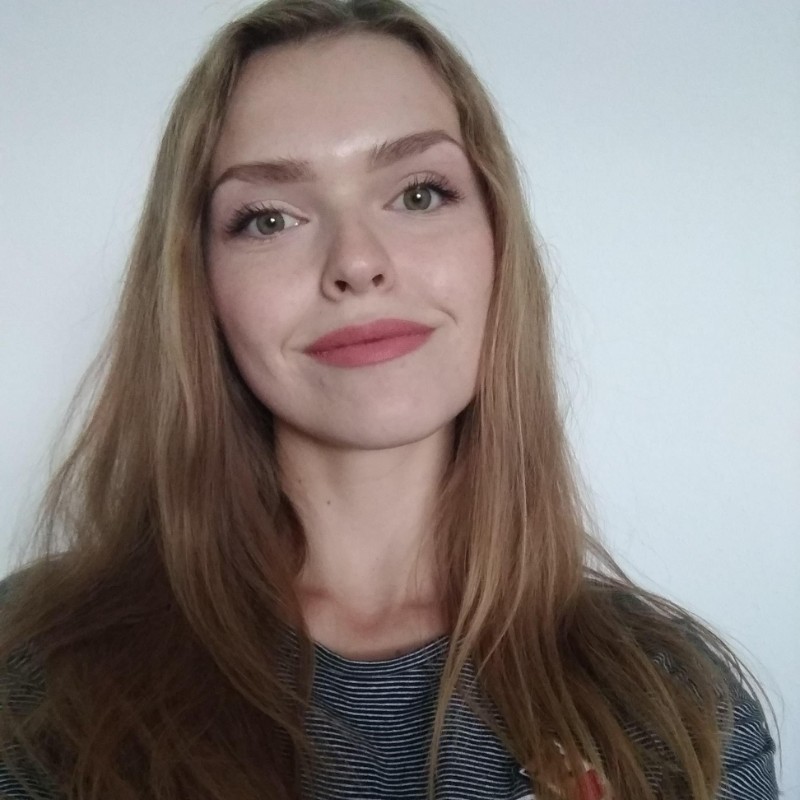 Monika Macakova
Graduate Student
Rm 1047A UCSF
513 Parnassus Ave
San Francisco, CA 94143
Box 0534 HSW

Keywords
molecular biology, gene expression, RNA Pol II transcription, virology, oncology
I was born in a small town in Slovakia and, 18 years later, moved to a larger Slovak town to obtain my engineering degree in Biotechnology. My research interests evolved from engineering bacteria and yeast for production of high-value chemicals to studying the regulation of gene expression in mammalian cells.

Therefore, naive about the nordic weather conditions, I moved to Finland to pursue my PhD degree in molecular biology at the University of Helsinki. As a proper 2020-graduate, one of my projects aims at the functional elucidation of the interaction between human proteins and the SARS-CoV-2 non-structutal protein Nsp8. This project helped me to discover my passion in virology and motivated me to stay up-to-date with the newest research on the virus.

In a separate scientific endeavor, I aim to uncover synthetical lethal interactions with transcriptional cyclin-dependent kinases (tCDKs) inhibitors using CRISPRi screen. I joined the McManus Lab given their expertise in high-throughput screening, and am acquiring the necessary know-how to perform a genome-wide CRISPRi screens in tCDKs-inhibited ovarian and breast cancer cell lines. I am very excited to be in San Francisco and UCSF, where I am learning from the best in the field and, on the other hand, contribute my own expertise and enthusiasm in projects within the McManus group.

When I am not in the lab, one can usually find me in the gym. I also enjoy hiking, running, cooking, baking, and reading an old-school paper book.