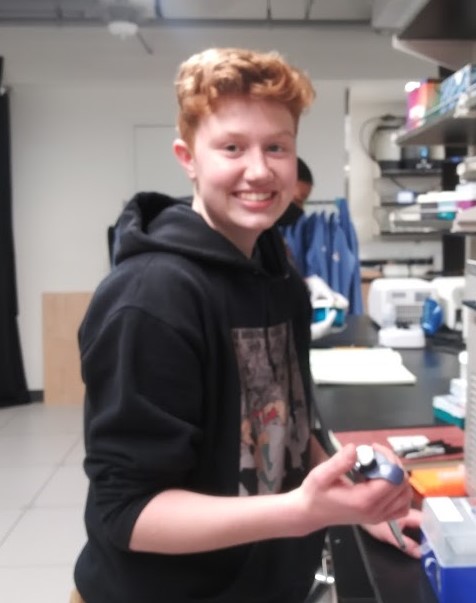 Emerson Archer
Undergraduate Student
Rm 1047A UCSF
513 Parnassus Ave
San Francisco, CA 94143
Box 0534 HSW

Keywords
human genetics, gene regulation, microRNA
At the University of Texas at Austin, I'm majoring in biochemistry with a minor in creative writing. I've researched in an interactome mapping lab, where I studied CMTR1, a gene involved in the methylation of mRNA transcripts.
I joined the McManus lab for the summer of 2022 as a part of UCSF's Summer Research Training Program (SRTP) for undergrads with funding from the Amgen Scholars program. While here, I'm working under the mentorship of Stefan Oberlin on a project about the role of miRNAs in causing or predicting drug tolerant persistence in cancer cells.
In my free time, I enjoy spending time with my family or reading.