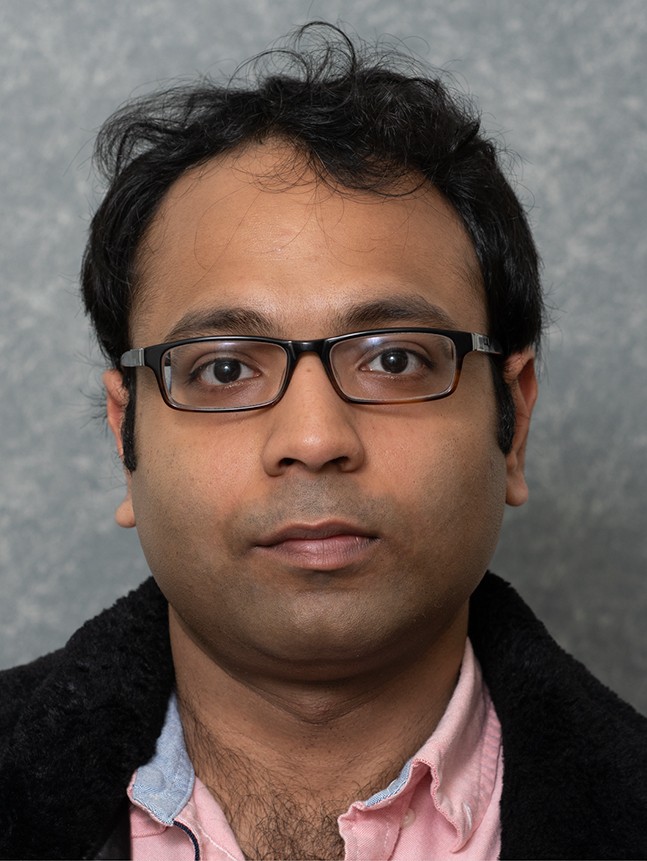 Krishna Choudhary
Postdoctoral Scholar
Rm 1047A UCSF
513 Parnassus Ave
San Francisco, CA 94143
Box 0534 HSW

Keywords
computational biology, stochastic models, systems biology, RNA, statistics, bioinformatics, mathematical biology, data science, cancer
Krishna joined the McManus lab in April, 2021 after a two-year stint at the Gladstone Institutes Bioinformatics Core. He seeks to unravel the mechanisms underlying tumor evolution by integrating insights from high-content CRISPR screens with biophysical models of tumor evolution. He is collaborating with other McManus lab trainees who bring expertise in developing genetically engineered mouse models, organoid culture, and clinical experience. Krishna complements their skills with his prior training and independent work in mathematical modeling of biological systems, statistical analysis of biological big data, and bioinformatics.

Krishna trained in mathematical modeling of biological systems as an undergraduate student at the Indian Institute of Technology, Delhi, where he developed stochastic models of phenotypic transitions in bacteria under the mentorship of Prof. Atul Narang. He obtained his PhD in Biomedical Engineering from the University of California, Davis under the mentorship of Prof. Sharon Aviran, where he developed statistical methods for analysis of RNA structurome profiling data. Next, Krishna joined Gladstone Institutes Bioinformatics Core as a bioinformatician/statistician. Here, Krishna trained in algorithms and statistical methods for analysis of diverse deep sequencing-based data, single-cell biology, and network biology.

Krishna has applied his training successfully to deliver actionable insights from large-scale data in the context of cardiovascular, neurological, and infectious disease research. In parallel, Krishna has published independent work in stochastic modeling of gene expression where he has applied methods of mathematical physics to develop insights into single-cell data. Now, Krishna is applying his diverse training and collaboration experience to elucidate the genes underlying phenotypic transitions in cancer systems. In his free time, Krishna enjoys playing music and hiking.